B Cador:
July 2022
Dear parent / carer,
The summer holiday beckons but before we get to it, we have a further obstacle to overcome. Wrenbury and Cheshire, like a vast swathe of the country, have been put on red 'extreme heat warning' due to the heatwave currently engulfing much of western Europe! We endured the Covid pandemic by putting in dynamic risk assessments that helped us adapt to the circumstances we found ourselves in and have responded quickly to having no water in the village in recent weeks. We will do the same for the next few days; keeping you regularly up to date, knowing you will support the actions we may have to take to keep everyone safe. Please do read Saturday's email with 'health' advice. I also want to thank Sarah (Maisie and Oliver's mum) and Victoria (Emily's mum) for the supplies of ice pops (from various sources) that will be given out to the children in the next few days to help keep them cool!

Fond Farewells...
Staffing: We say a fond farewell to Mrs Griffin and Miss McKinnon; both are well loved by the children and have been wonderful colleagues within the Wrenbury Team for a number of years. We thank them for their valued contribution to and support of the Wrenbury Team and wish them all the best in their new roles and for the future.
We also say a sad goodbye to Mrs Wise who, having only been with us for a short time, will take up a new position with the NHS after the summer break. She will be missed but we all wish her well.
Children: We wish Archie (YR) and Hallie (Little Wrens) all the very best in their new home, school and setting.

Warm Welcomes...
We warmly welcomed Mark (and his mum) and Anna (and her mum and older brother) from Ukraine. Mark will move onto high school this summer. We also warmly welcomed Duru and her family from Turkey. Duru joined our reception class.
In September, we will warmly welcome Mrs Evans (EYFS lead and YR teacher) and Miss Gregory (EYFS TA) to the Wrenbury Team. We will also welcome 6 new Little Wrens (joining 17 already in Nursery 2) and 5 new starters to our new reception class (joining 14 from Little Wrens) and hope their families will soon feel part of the Wrenbury School family.
10 things to celebrate ...
Between 40 and 50 children from YR-6 singing at Fun in a Field. Eddie Forshaw (past Chair of Governors and one of the event organisers wrote to me: '...we raised £2000 at FIAFFAF last Saturday, a brilliant day with a brilliant opening performance from Wrenbury Primary School children. Thanks to you and your staff, thank you so much...' A proportion of the money raised will be coming to school.
Maypole dancing at Marbury Merry Days — a celebration of village tradition, and again at our QPJ lunch in school and at the summer fair.
Showcasing B4 artwork for the Queen's Platinum Jubilee trail in Nantwich as part of the Nantwich Education Partnership of schools.
Sporting success at Crewe and Nantwich Townsports for our Wrenbury/Sound athletics team; competing against the best teams in Division A and retaining our position for next year. Personal success for Esme (Y3); Maisie (Y4); Phoebe and Nancy (Y5) and Iona (Y6).
The Hockey team winning the CNSSP Level 2 competition in the Spring term.
Yellow Team winning the Ian Cowley Trophy for Sporting Achievement at Sports Day.
The sponsored daily Wrenbury Walk raising £744 towards scooter and bike parks for school to promote an active, heathier way to get to and from school.
Bikeability in the autumn term for our Y5 and 6 children.
The Y6 residential to promote adventurous activity.
The growing up / puberty talks for our Y5 and 6 children.
Collaborative work in the community:
The Field to Fork project between Reaseheath College and B5. The college project is a finalist in the 'Green Gown Awards 2022' for Next Generation Learning and Skills#. We wish all involved well and thank them for involving us in their new initiative.
The RE enrichment sessions provided by Broomhall Chapel (Y2 and Y4).
Spring Service and forthcoming Leaver's Service at St Margaret's Church.
The return of the Summer Fair: bringing the community together; being so well attended and enjoyed and raising the magnificent sum of £3135.62 — with huge thanks to FOWS and all the wonderful volunteers, contributors, and contributions.
Our fantastic Wrenbury Team. It has been a challenging year getting school back to how it was in pre-Covid times — external expectations have been high and demanding: 'closing the gaps' in children's learning; helping them regain their love for learning and their positive learning behaviours; raising aspirations for their academic outcomes and aiming to meet them; supporting their personal wellbeing and ensuring they continued to be safe; providing enrichment; entering competitions and being fully involved with the community, often at weekends. Staffing was challenged this year with illness and isolation. Those in school had to work harder and longer to keep school 'moving forward'; ensuring the Wrenbury Way was not lost as well as supporting each other, regardless of their own personal circumstances. We are not perfect — we are, after all, simple human beings but what cannot be taken away or denied is that every one of the Wrenbury Team did their best and every child at Wrenbury mattered! I thank them wholeheartedly.
Our fantastic children who, as charity fundraisers, competition winners and individual sporting achievers, have shown us that we can all aim high and make a positive difference!
And finally...
Our wonderful Y6 children. They have lived through and met the challenges that we have all faced over the past few years. They have each, in their unique way, achieved brilliantly and are a credit to their families, our school and our community. The children are 'high school ready' and leave us shortly to join Lavender Fields (1); Malbank (3); Bishop Heber (3) and Brine Leas (13) but first we have a Leaver's Service to celebrate them on Tuesday. We wish each and every one of our amazing Y6 children (and their families) well; encouraging the children to aim high, dream big and to be the best version of themselves that they can be, knowing that they will always be part of our Wrenbury School family!

To important matters — please do not dismiss the following.

1) ATTENDANCE
Attendance was prioritised on the children's Annual Reports this year, and while a few of you were unhappy about absences being mentioned, it is important to note that every child's absence is part of a bigger picture for school attendance and could adversely affect our Ofsted judgement against Behaviour and Attitudes as well as being detrimental to a child's personal and social wellbeing and their education and achievement.

Attendance is a high priority for the government, DfE, LA and therefore school. In previous communication we have outlined the importance of very good attendance. Please be aware that taking your child out of school on holiday etc must be recorded as unauthorised. Fixed Penalty Notices (FPN) including fines will be sent to those parents who choose to take children on holiday in school term time and for cumulative absence that the Children and Families Services Attendance Team do not deem appropriate absence.

We have been told we must collect evidence to support the reasons for a child's absence. These include copies of doctor's/dental appointments; name and signature of doctor in reading record etc. Please do not be offended if the office staff or a teacher request such information — this is now becoming normal practice in all schools. We encourage you to book appointments out of school hours or in school holidays or as late in the school day as possible.

Moving forward, please seriously consider the appropriateness and necessity to take your child out of school in term time for holidays or keep your child off school if feeling a little 'out of sorts / under the weather'. We need our children to develop good resilience and know that a cold should not stop them coming to school and that general pharmacy / shop bought medication can alleviate mild symptoms, allowing them to come in and learn. We will always send a child home who is too unwell to be in school if symptoms worsen.

40 children have achieved 97-100% attendance this academic year and will be celebrated at our final ACHIEVE assembly on Wednesday.
| | | | | | | | | | | | |
| --- | --- | --- | --- | --- | --- | --- | --- | --- | --- | --- | --- |
| Base 1 | Base 2 | Base 3 | Base 4 | Base 5 | | 91.6% | 92.8% | 94.3% | 92.4% | 94.0% | |
School's attendance currently stands at a much lower 93.02%.
We hope that you can support us in improving your child's attendance and subsequently the school's overall attendance next year. In the past we have aimed for 97% and met this target. With everyone doing their bit I'm sure we will be able to celebrate the benefits for our children and school collectively.
2) PARKING
Please do respect the safety of all by parking sensibly outside of the school — not on the yellow marked area directly outside of school or parking in a way that makes it difficult for 'through traffic' to get through (Parking on both sides of the road and narrowing the road).
3) INFORMATION UPDATES
Please complete and return the Home Contact information sheet in brown envelope marked 'Changes' or 'No changes' no later than Wednesday 20 July to your child's class teacher; this will support our updating information during our INSET days.
And finally...
We close school for the summer holiday at the end of day on Wednesday 20 July. We return to school on Monday 5th September.
Wrenbury School is a special place because of our children, families, staff, governors and the Wrenbury community and the interconnectedness between us all. I would like to take this opportunity on behalf of myself and staff to thank you all and the governing body for your support of the Wrenbury Team. It is, as always, very much appreciated.
Wishing you all a lovely summer break.
Best wishes and take care,
Bessa Cador
popular recent articlesAlso in the news
Coming events
Latest news
Vacancies
B Cador: Mon 08 Aug 11:55am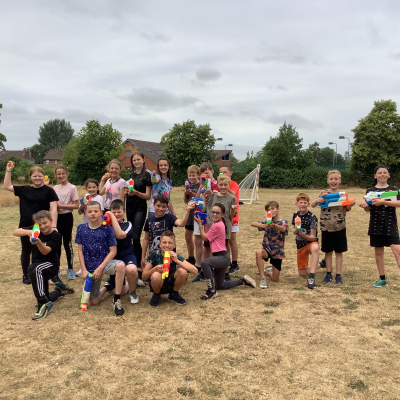 Y6 Leavers
: Wed 20 Jul 11:52am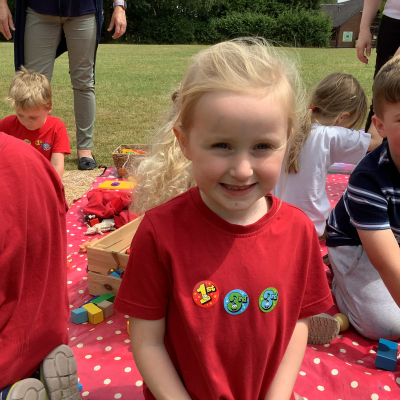 And an 11th thing to celebrate...
B Cador: Sun 17 Jul 3:53pm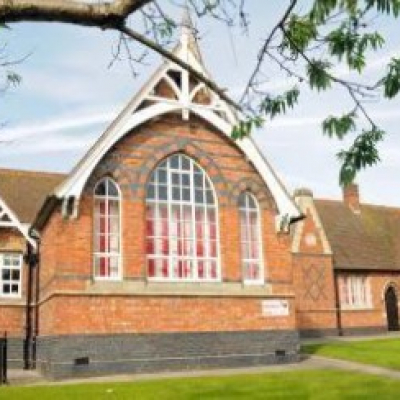 HT Newsletter July 22
B Cador: Sun 17 Jul 11:17am